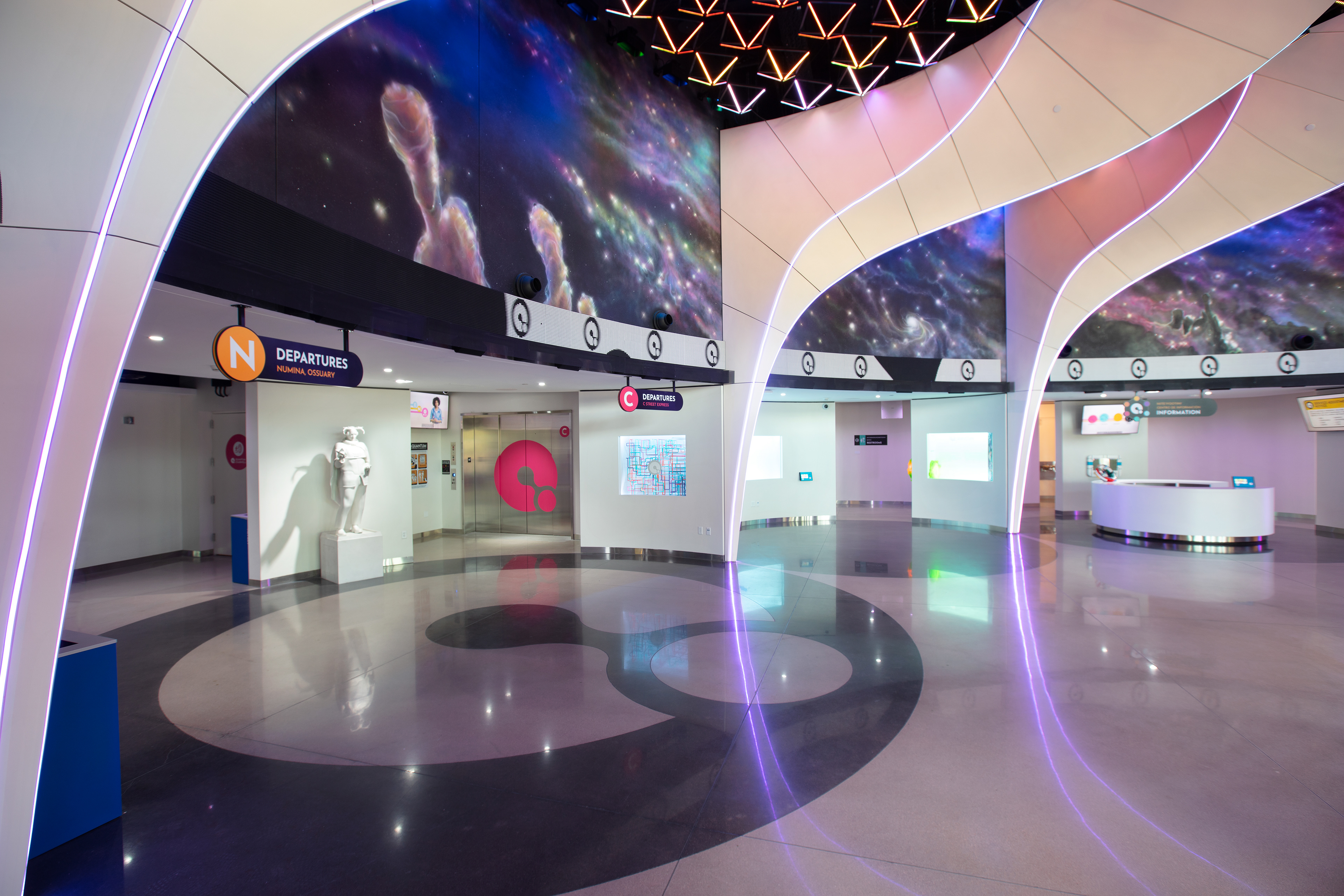 Convergence Station
is a Quantum Department of Transportation (QDOT) hub in Denver, Colorado that transports you into the converged worlds of Ossuary, Eemia, Numina, and Immensity. Produced by Meow Wolf and created with over 300 artists (including over 100 from Colorado), this 4-story immersive art exhibition holds over 70 unique installations, rooms, and projects.
I worked with our Visual Development team at Meow Wolf to brand Convergence Station and QDOT and contribute to the exhibition.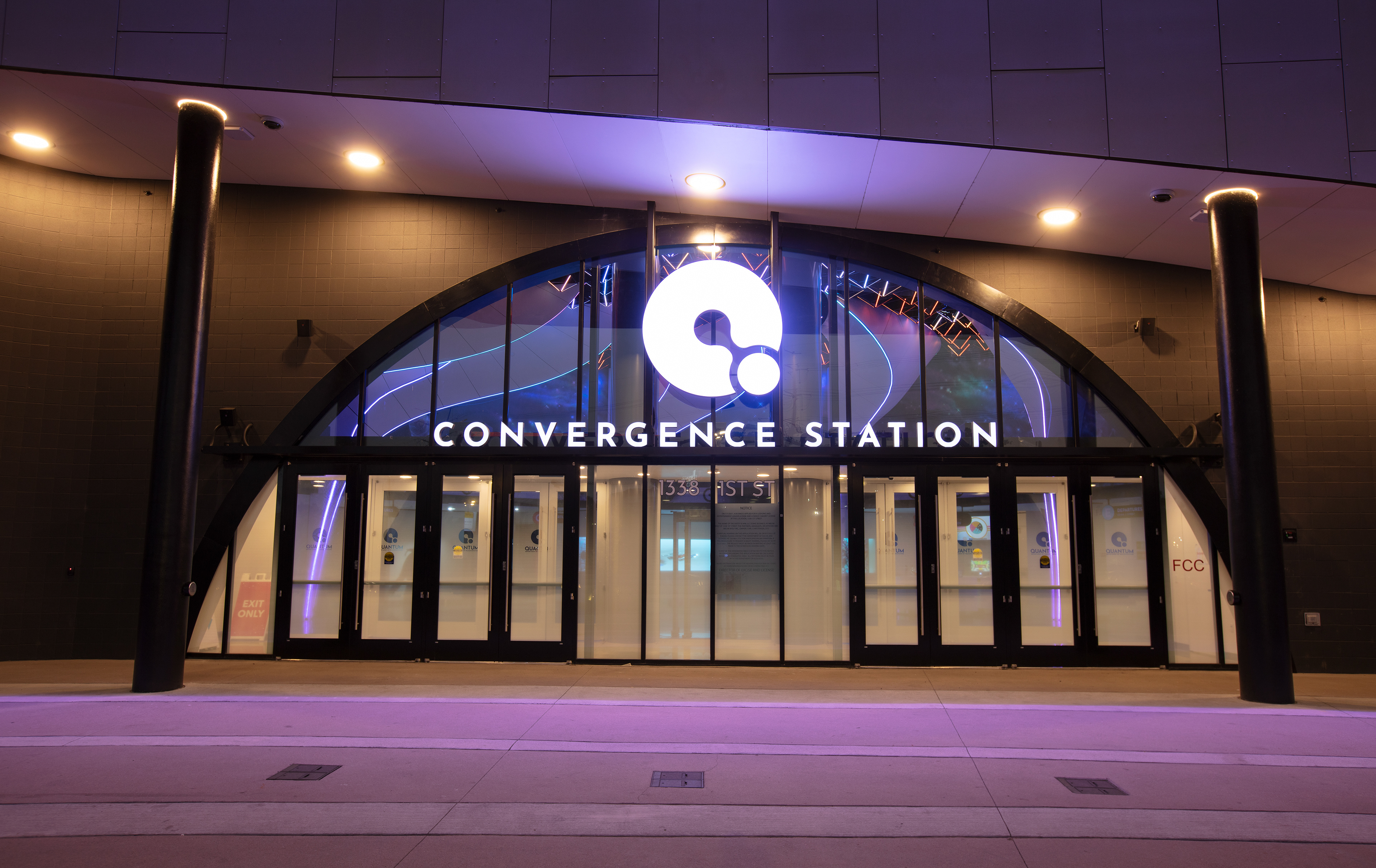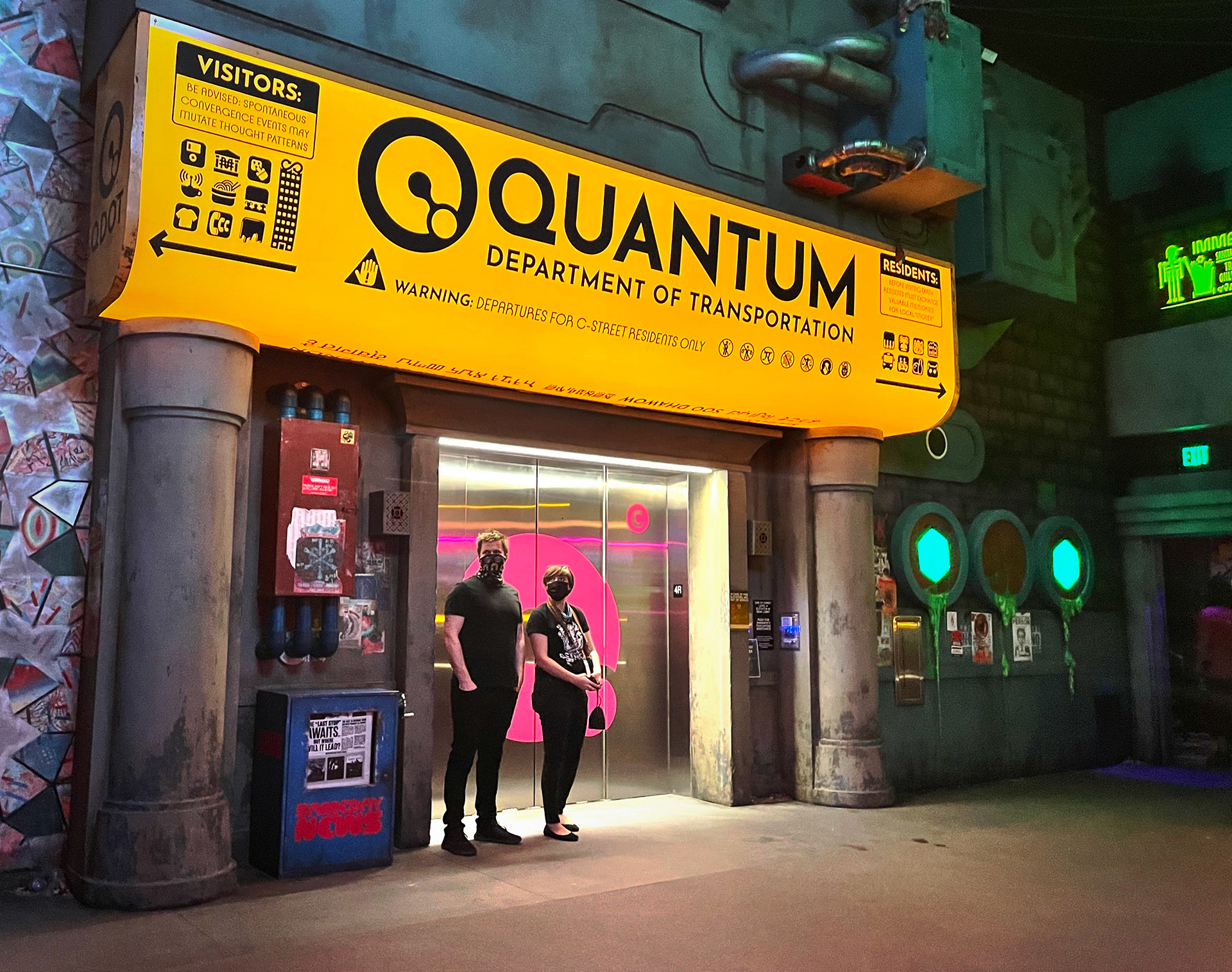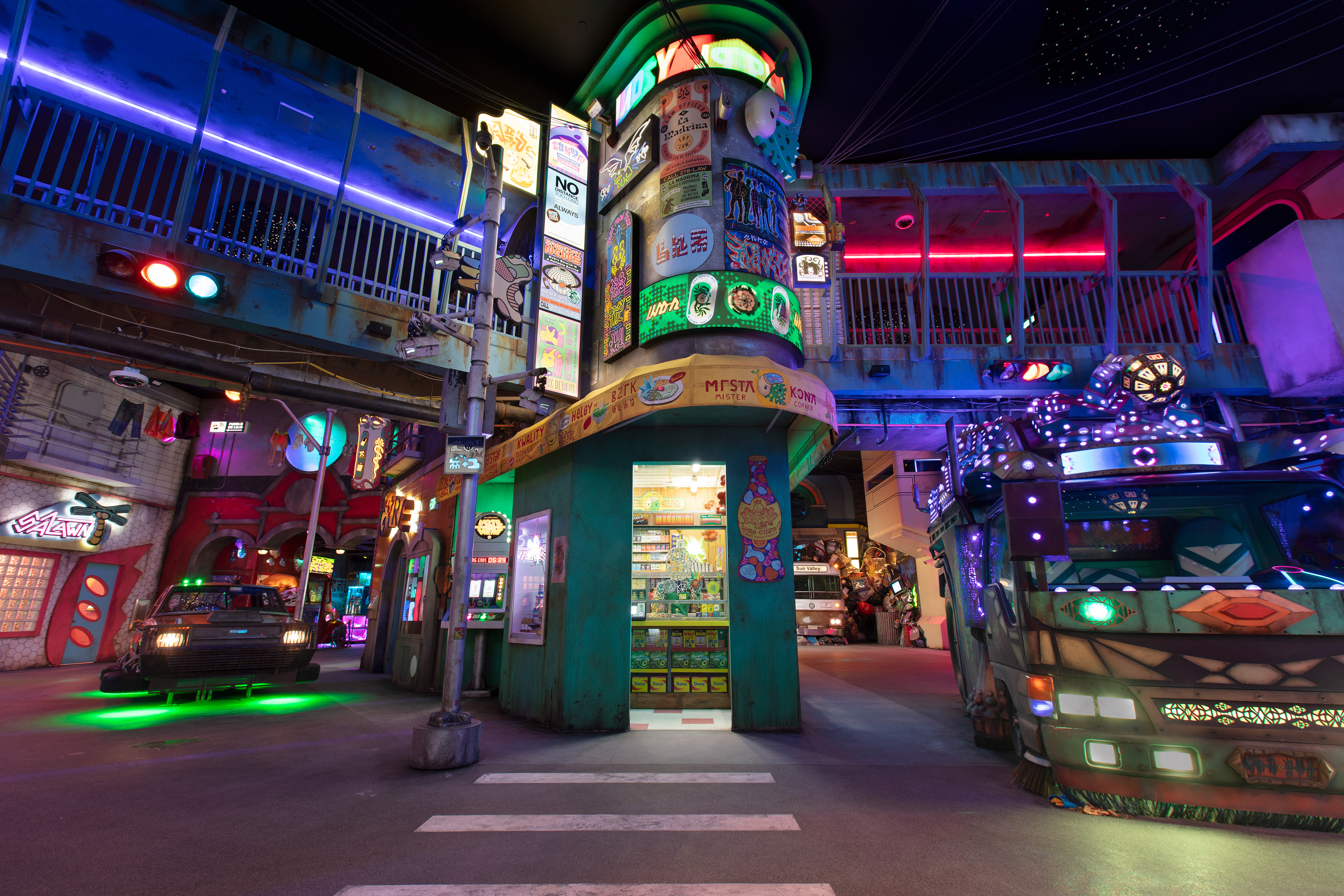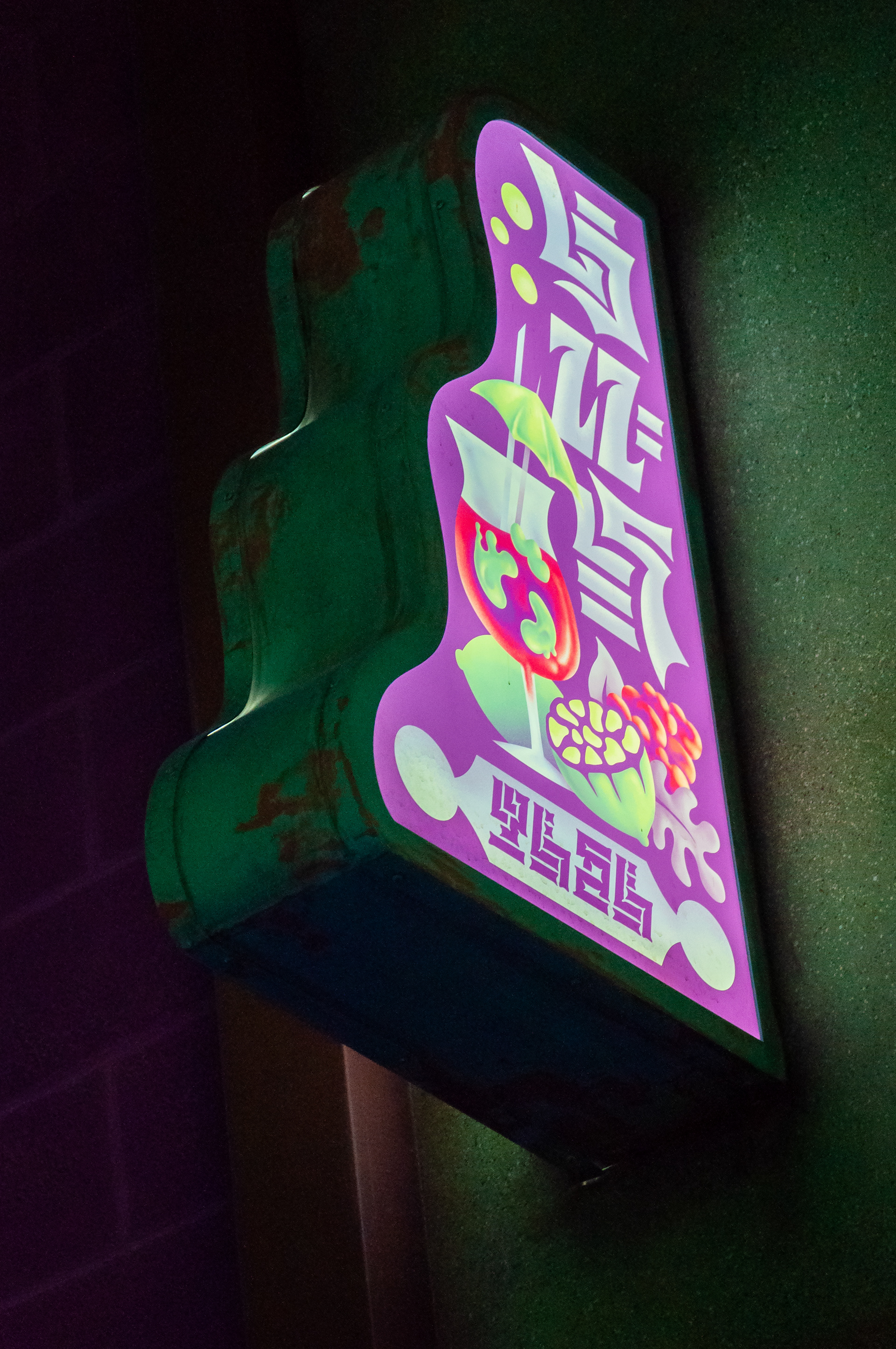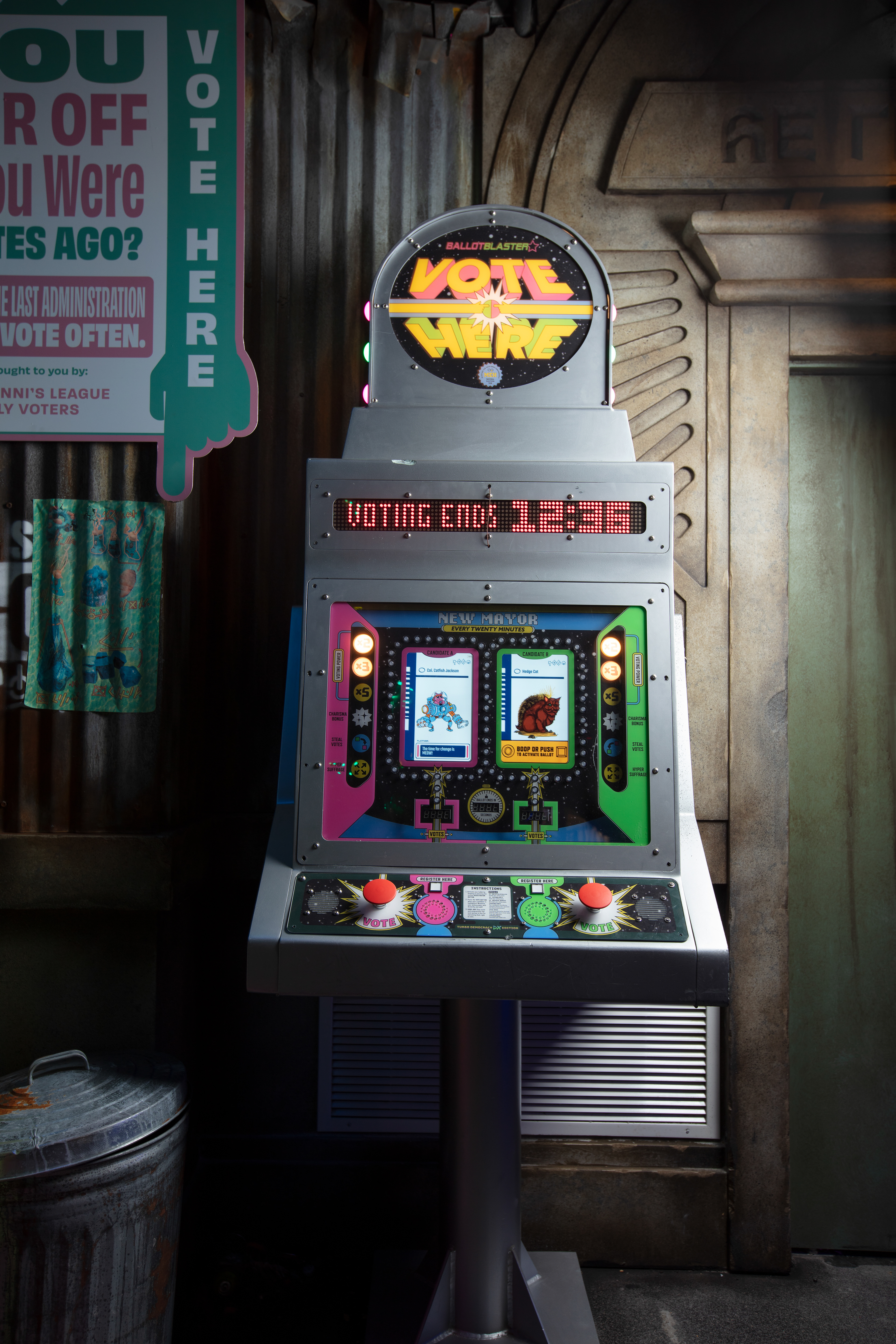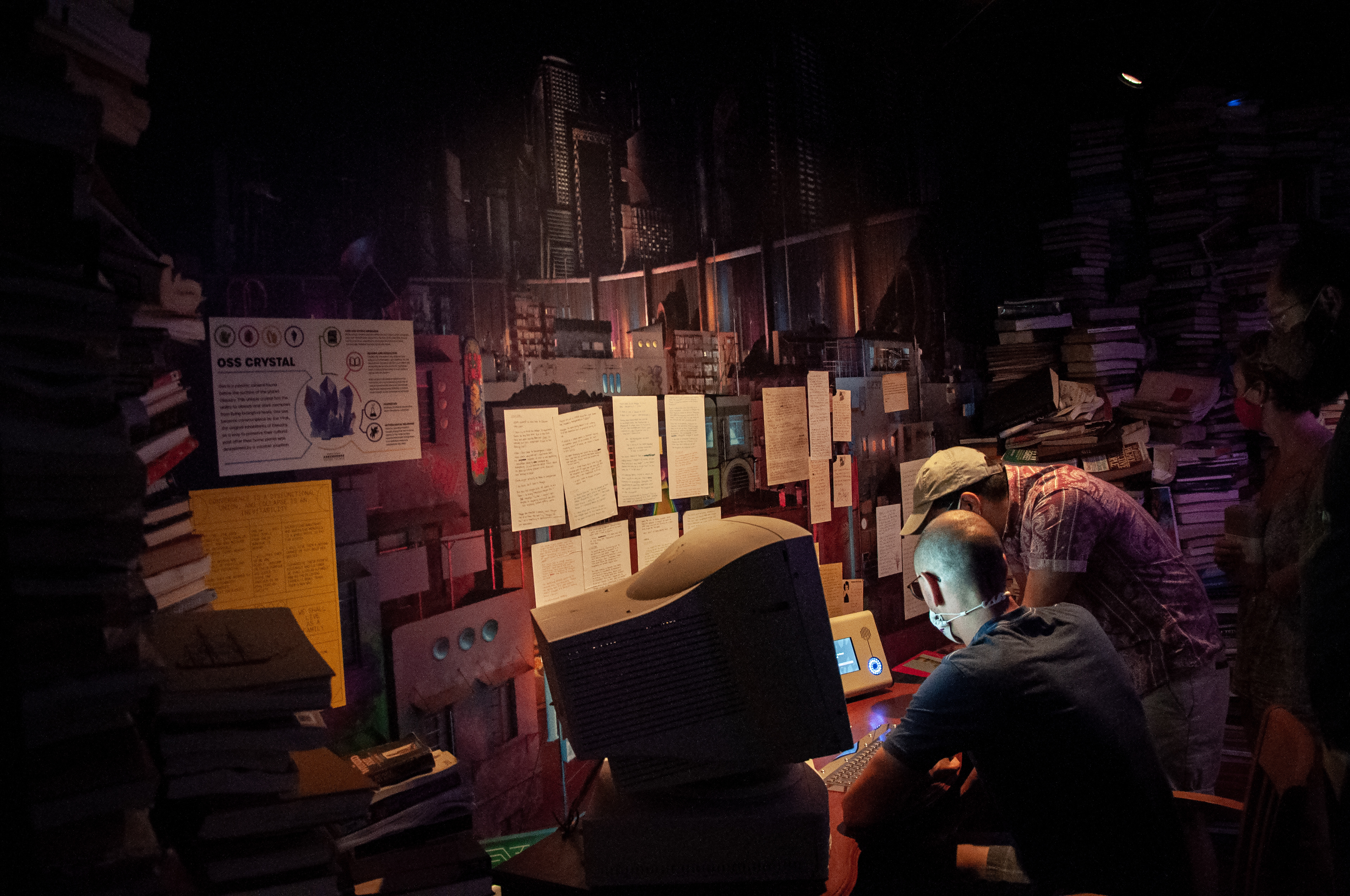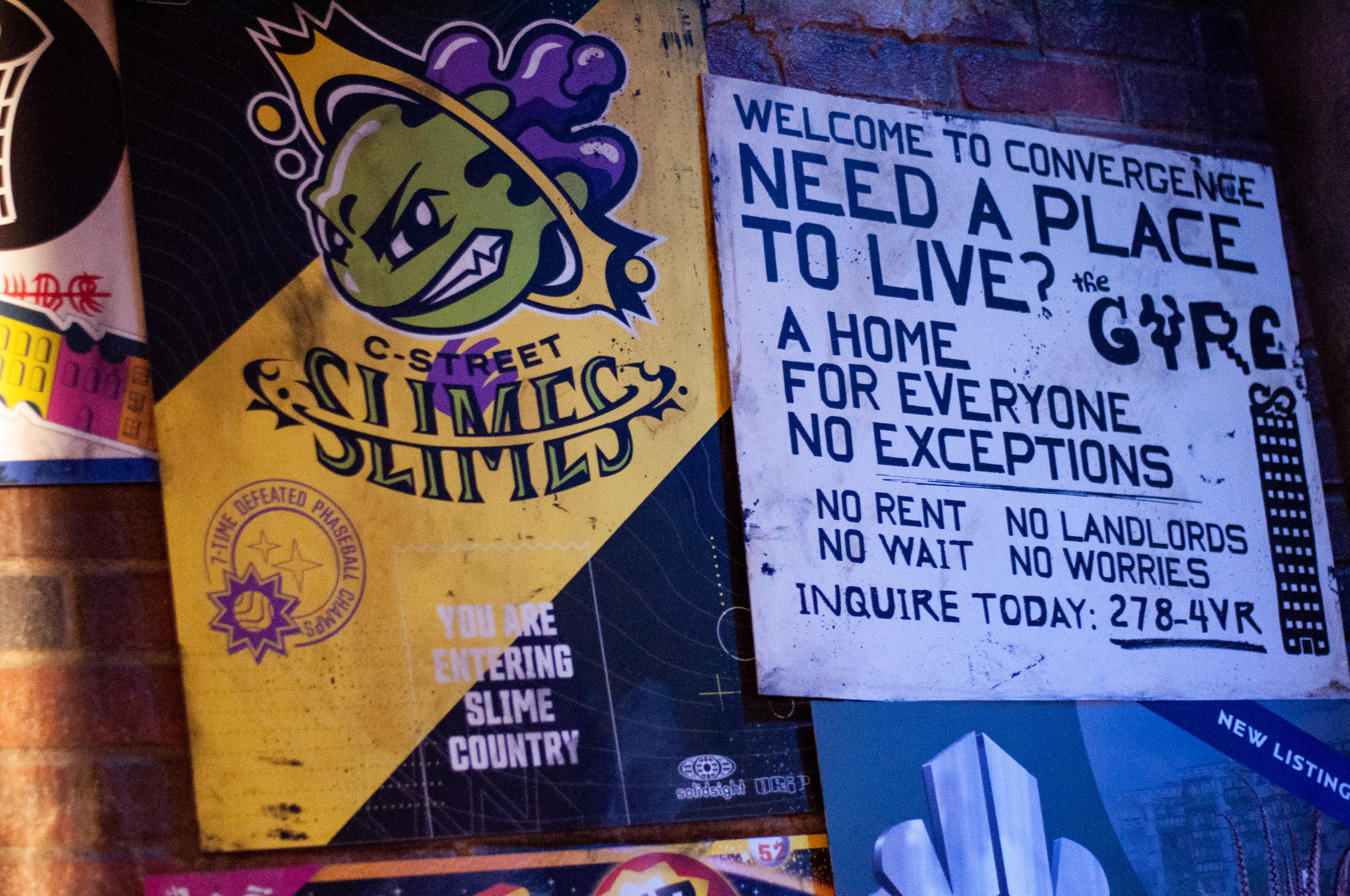 Book of Whales
Concepted and written by Julianne Aguilar, the Book of Whales spans 900 years of Eemian history leading up to the Convergence, and tells of a people struggling to survive and preserve their culture in the midst of a harrowing ice-age. The title refers to the whales that became trapped and frozen beneath the ice – majestic creatures that the Eemians depended upon for their meat and blubber. This darkly imaginative story tells a prescient and gripping climate change narrative about the inextinguishable power of hope.
The book, composed of twenty fully illustrated metal plates, designed by Luke Dorman and Julian Williams and illustrated by Gabriella Leger-Lovato, Caitlin LeMoine, and Chimezie Onuoha and fabricated by Joshua Myers.
The Book of Whales features lowrider paint adornments and an intricate mechanical binding system. Each page is written in Eemian, English, and Braille. Development on the Book of Whales began in 2018, and from a physical and narrative standpoint, it is the most complex book in Convergence Station.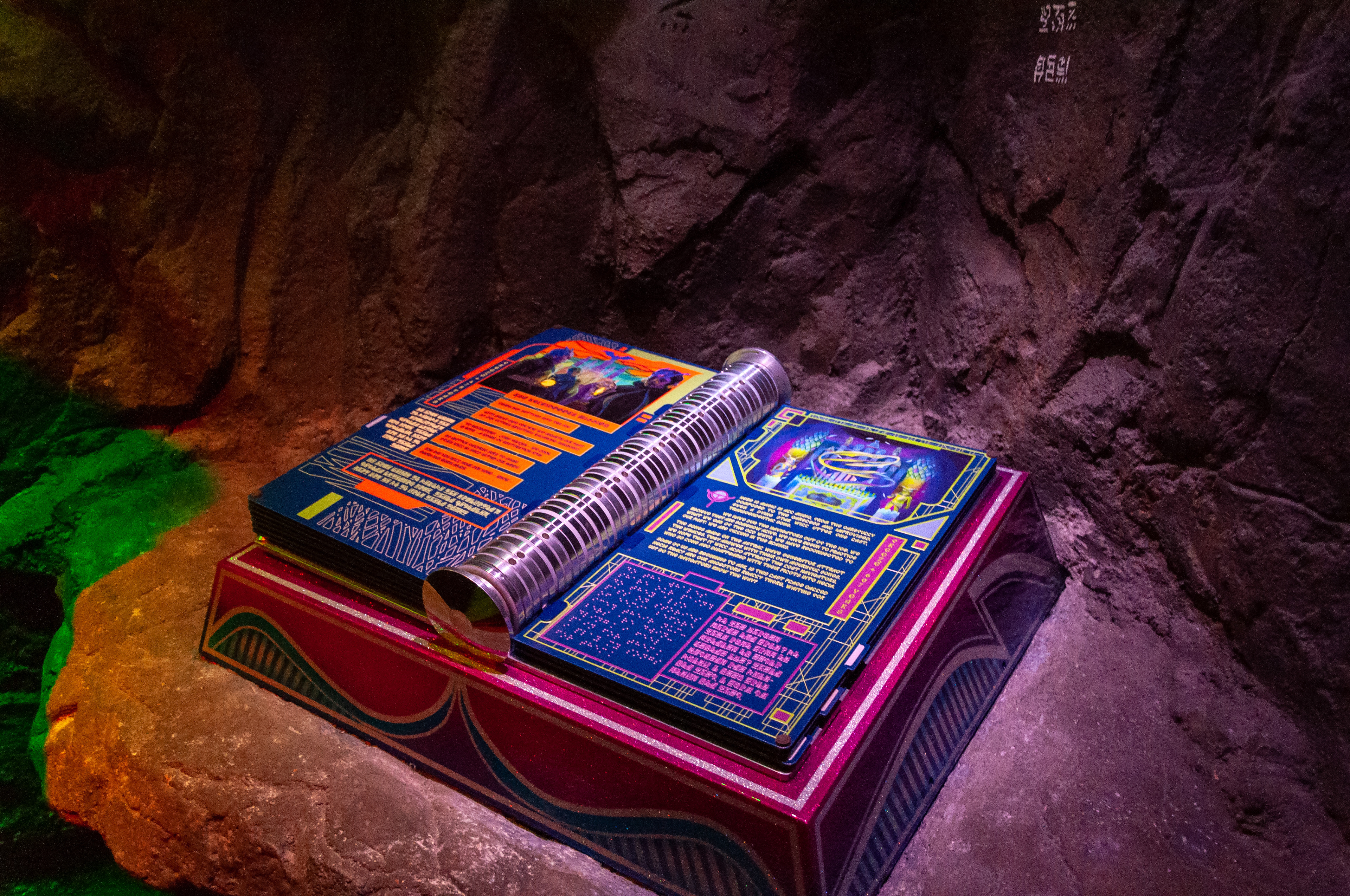 Leomie's Field Guide
Written by Collin Stapleton, creative directed by Caity Kennedy, and designed by Luke Dorman and myself with contributions from several Meow Wolf artists. I had the pleasure of working on the handwriting design and overall composition of this book with Luke.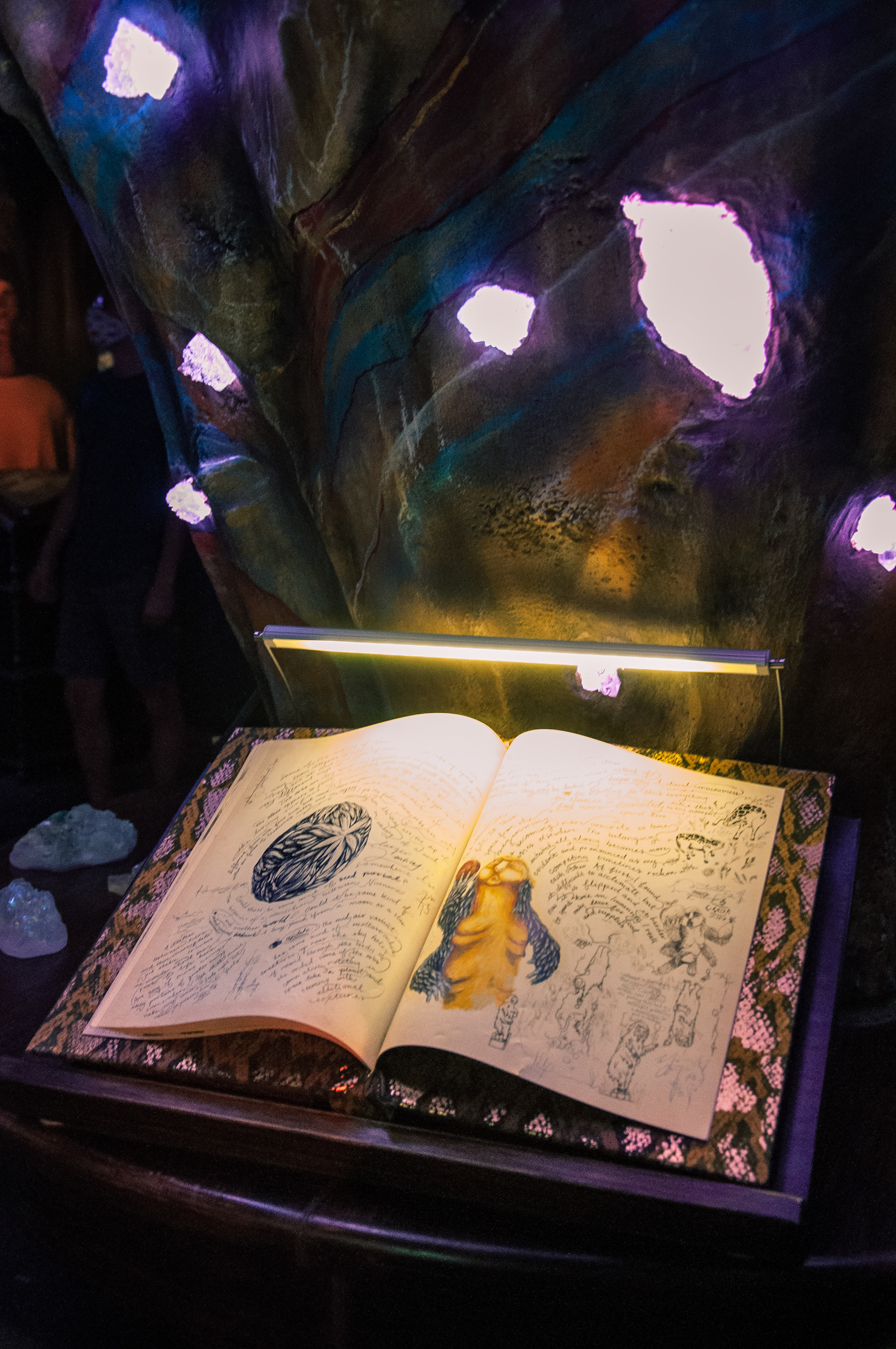 Convergence Exchange
The Convergence Exchange bank began as a lost and found. In the aftermath of the convergence, it was a place where lost memories naturally gathered. People of Convergence would put up missing posters for histories that they believed they had lost. Because of increased demand, a "memory economy" was created to help reassemble memories of the citizens of Convergence. The management of the bank is done by volunteers from within the community, focused on helping residents recollect their interwoven histories and memories. 
On the wall of the Convergence Exchange, you can follow the history of Convergence citizens from the chaos after the moment of Convergence into the present-day system. (
Project Credits
)
The Sort-a-MEM machines of Convergence Station help to organize MEMs in proper Emotional Valence Holes and disperse Recall Codes to volunteers. (
Project Credits
)