1000 Faces Coffee
is a coffee roaster, merchant of change, and voyager of the agrarian spirit. I worked with the team at 1000 Faces to refine their brand and flesh out their visual style. From signage to packaging, I touched every aspect of their brand and learned how to make a (kind of sad) cappuccino along the way.
"Wherever the hero may wander, whatever he may do, he is ever in the presence of his own essence—for he has the perfected eye to see. There is no separateness."
Packaging

This compostable packaging, nearly a year in the making, reflects the values and aesthetics of the team at 1000 Faces Coffee.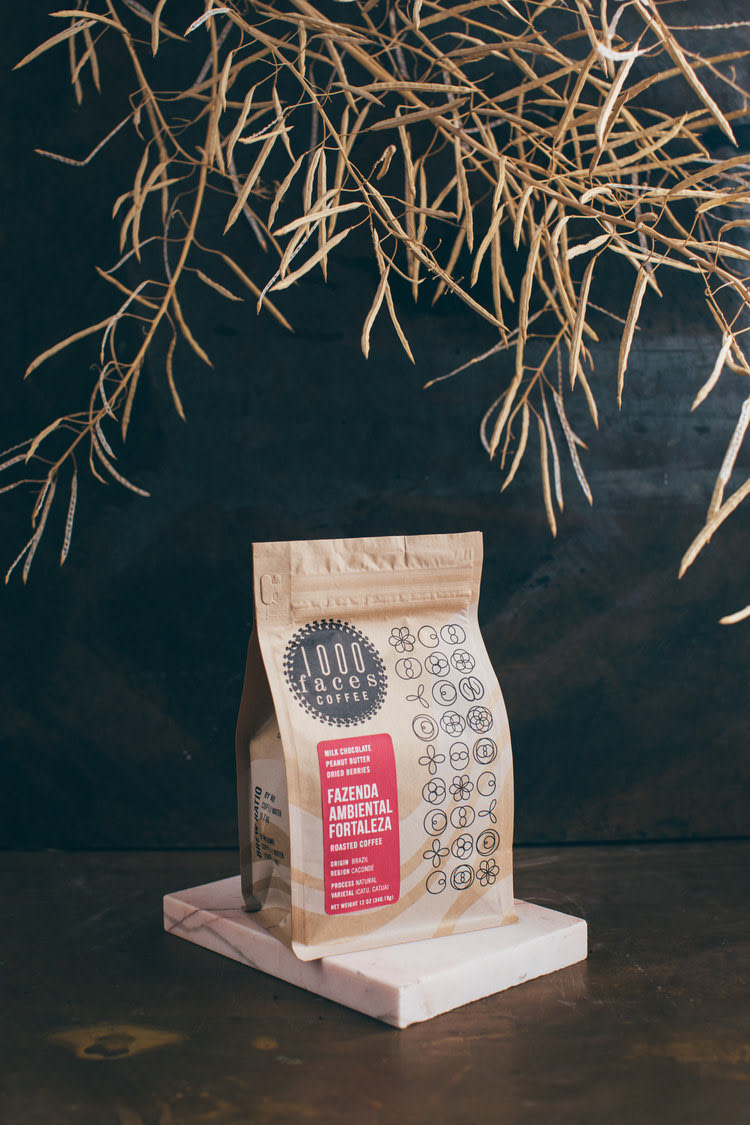 "Aesthetically, we wanted to bring together the origin and the brewer. The spirographs echo coffee blossoms and other organic shapes (incl a lil bean cross-section if you look closely) and the color of the kraft paper with the slight creamy white swirls echo both the gentle steam rising from a hot cup and, of course, the milk designs of latte art. And finally, we love that the bag pays homage to the diversity in coffee origins via the colorful coffee identifier labels. Greenish blues for Africa, reddish tones for Central & South America, purples for Southeast Asia, and good ol' black and white for blends and decaf."
Signage
The atmosphere of 1000 Faces Coffee is warm and welcoming, reflecting their relationship to the community and the environment. Everything is chosen with sustainability, practicality, and beauty in mind by the roasters and their team.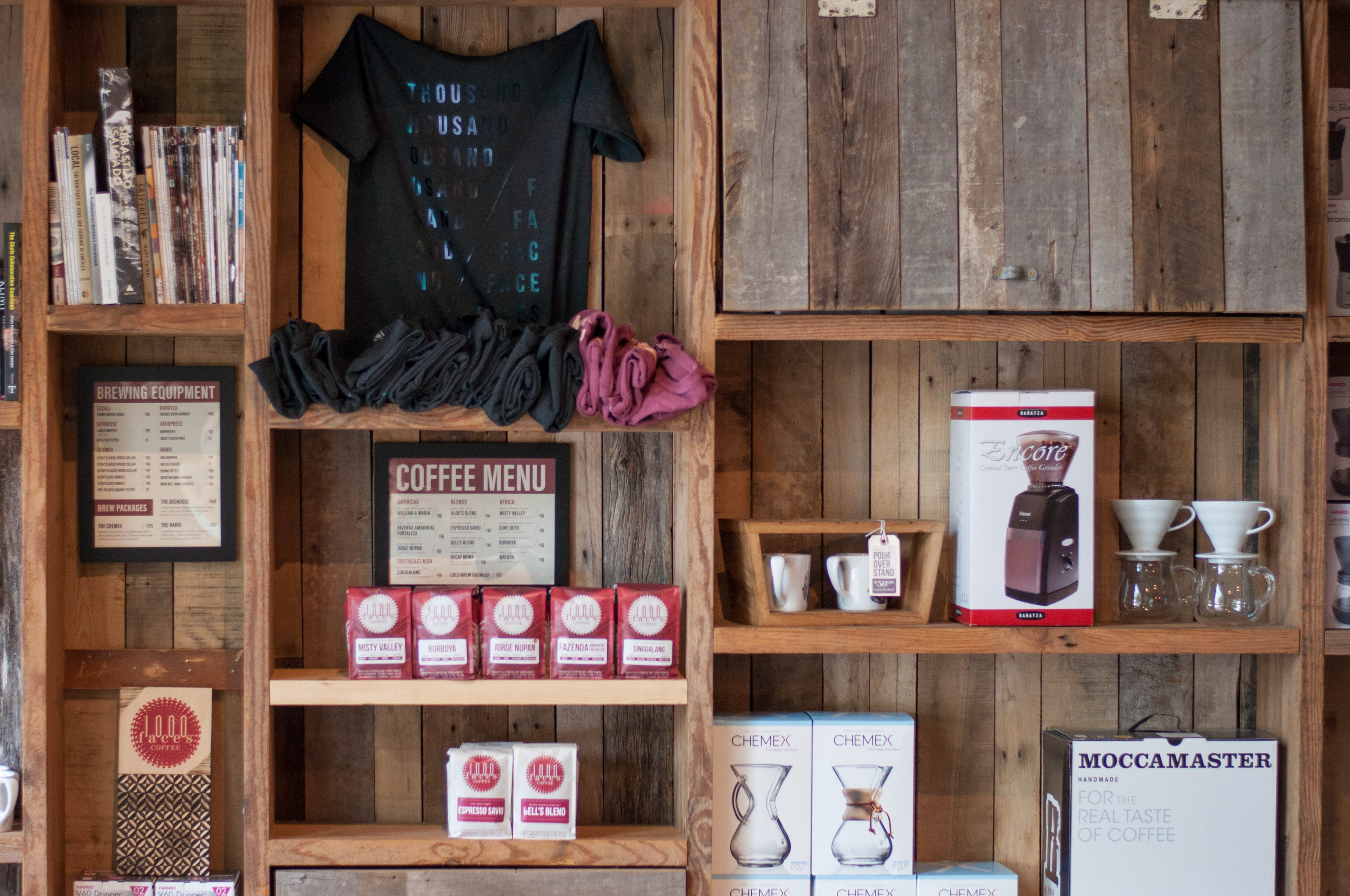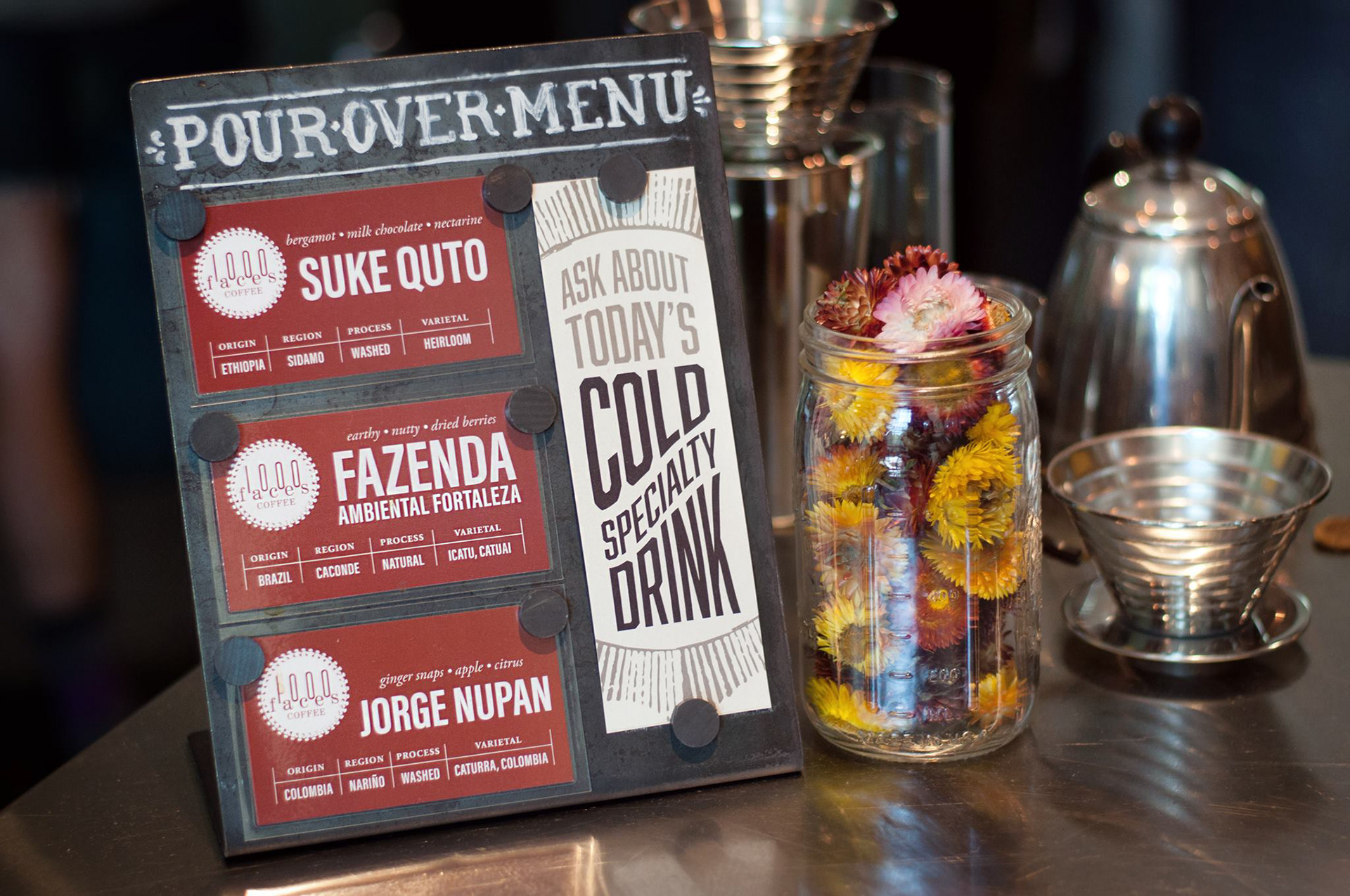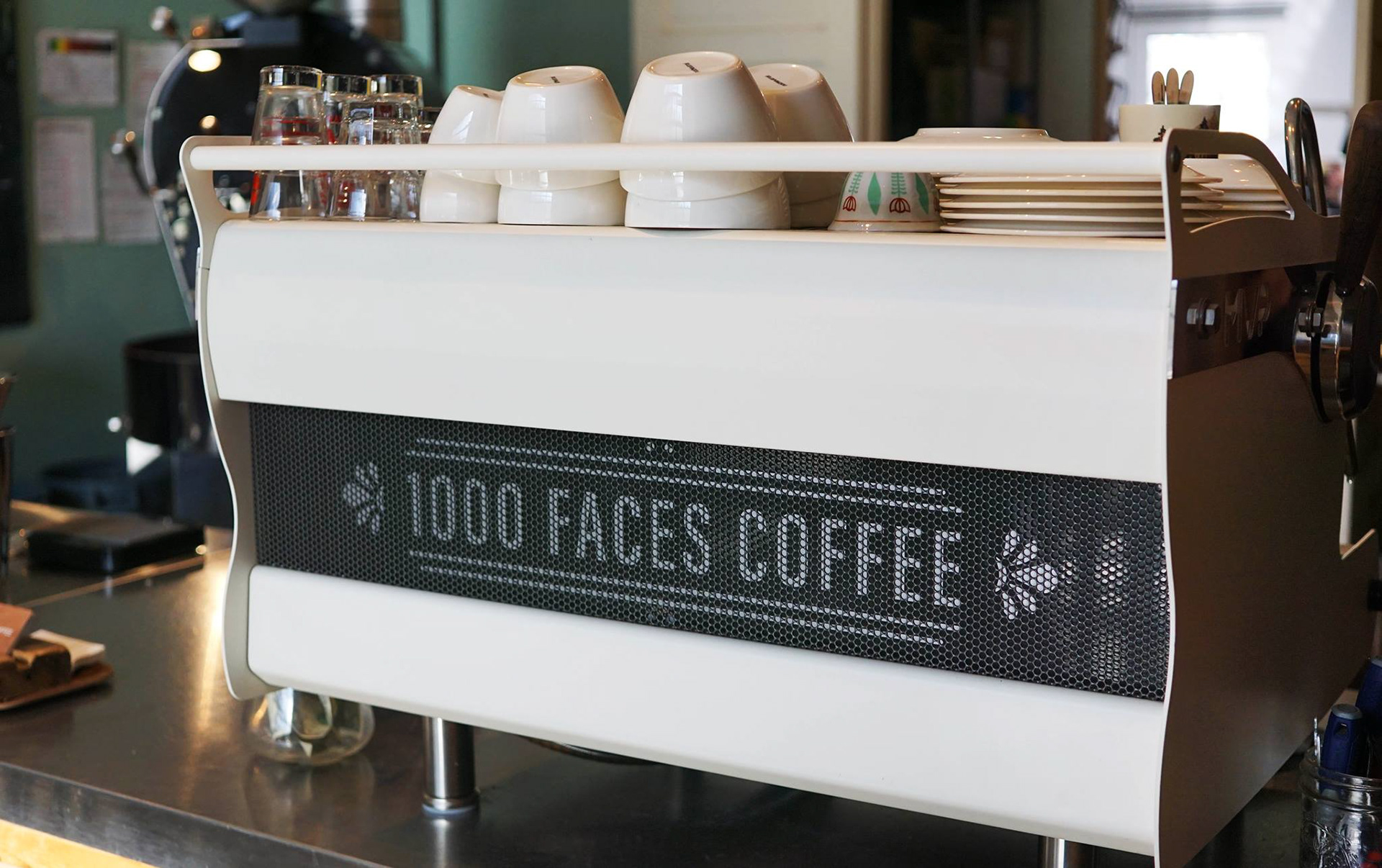 I designed the espresso machine grate and the pour over menu to fit the aesthetic of the roaster. A custom metal stand was cut and shaped so that we could use magnets to create a menu where we could change out our selection easily while also cutting down on the waste of printing new selection menus each week.
Mug Design
Featuring the Ethiopian gelada, or bleeding heart monkey, these notNeutral Lino coffee mugs were a homage to the Year of the Monkey in the Chinese Zodiac and to the origins of coffee. This 10 oz. mugs were designed for function and beauty, blending practicality and ergonomics with modern design.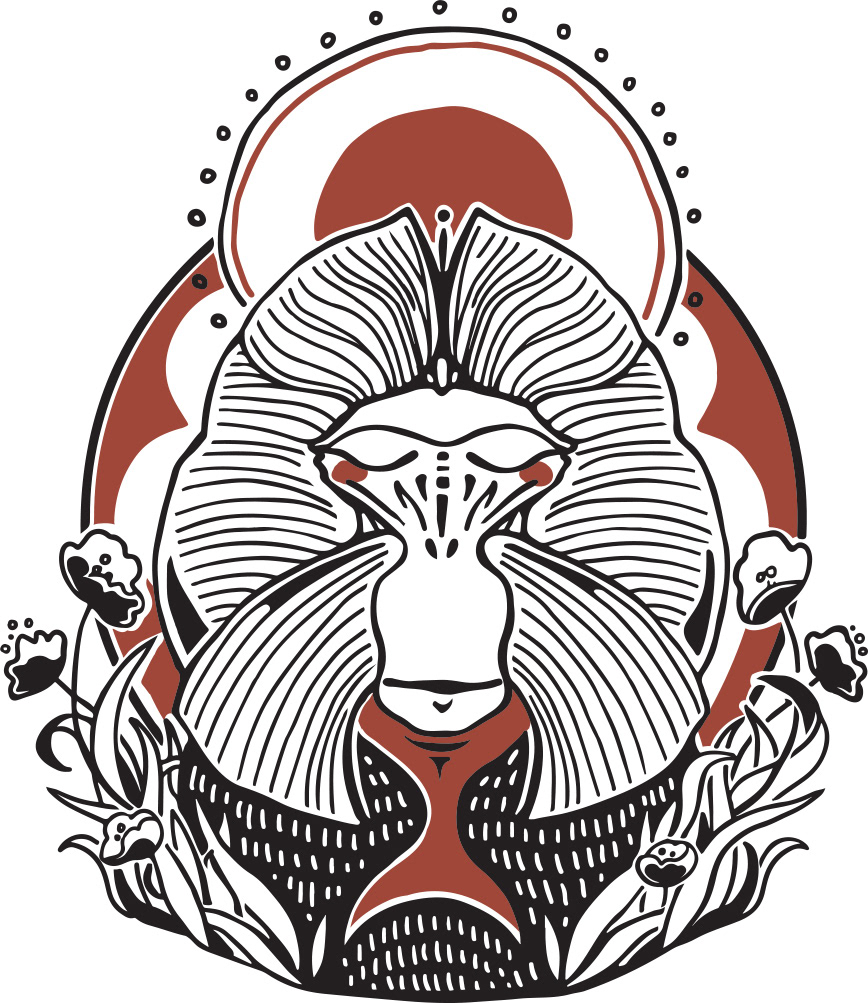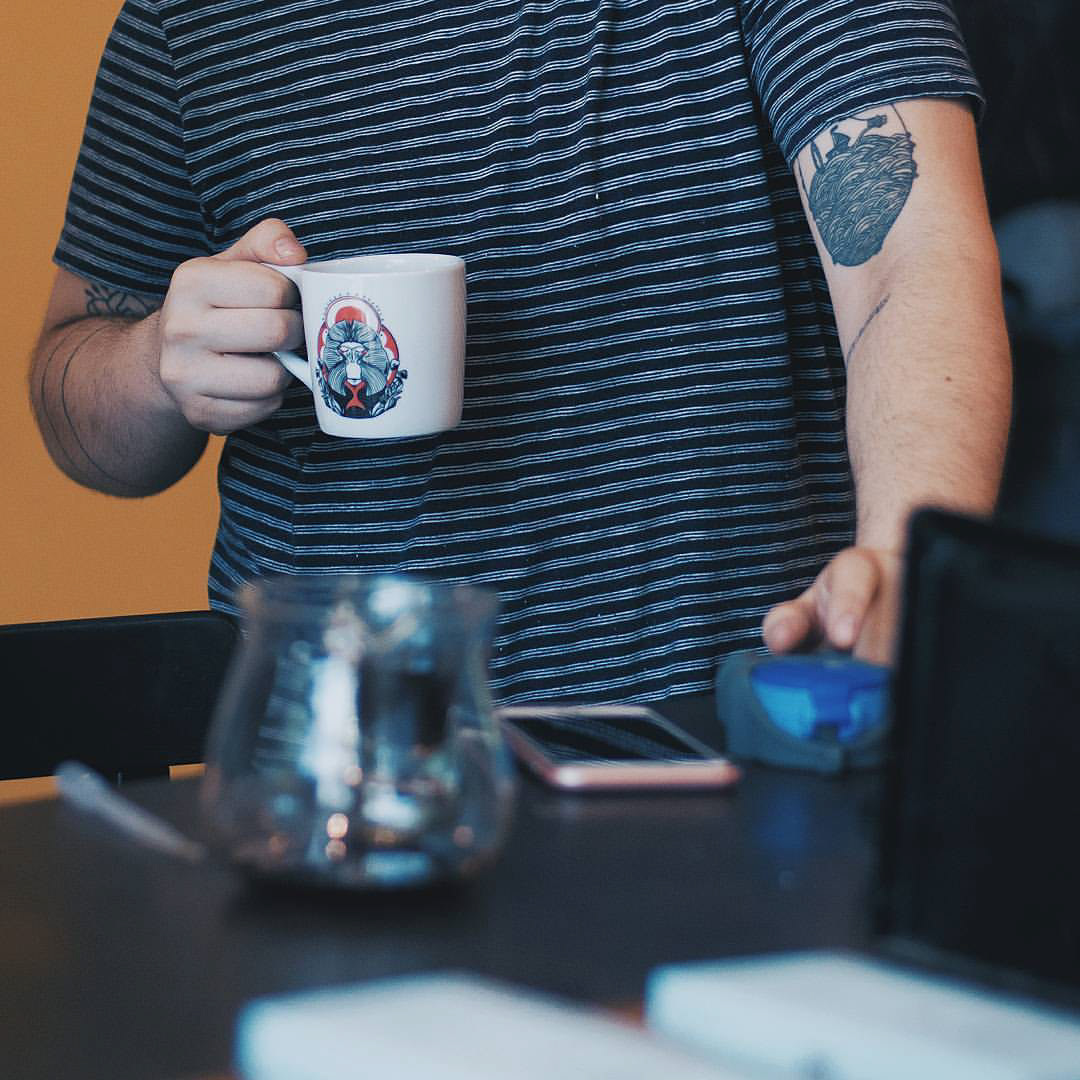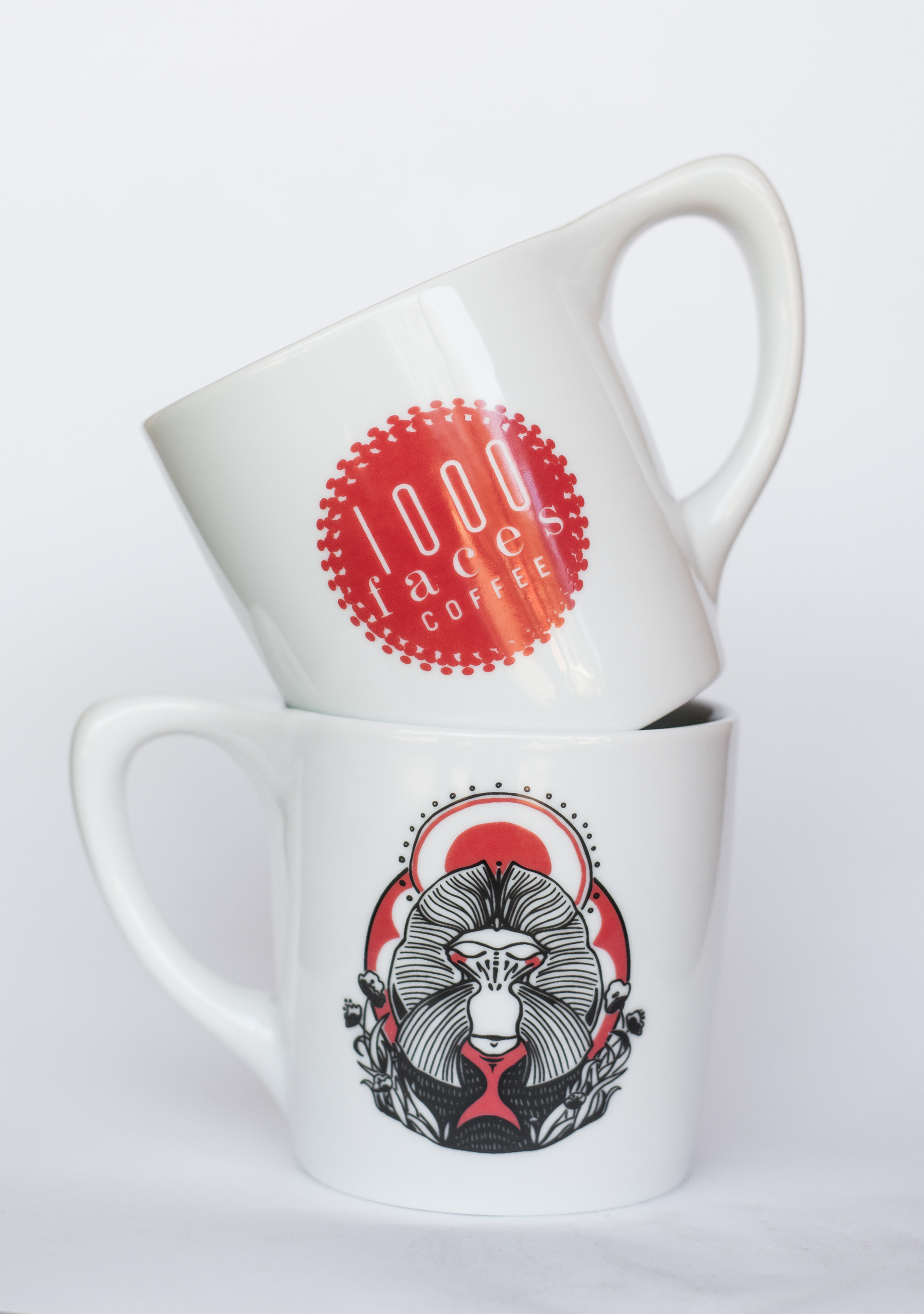 Personalizing Online Orders
In order to bring personal touches to online orders, we designed screen-printed postcards for subscription buyers and stamps for the boxes. Cheeky calls to action asked customers to make mundane moments sacred or resist bad coffee by enjoying a cup of 1000 Faces Coffee.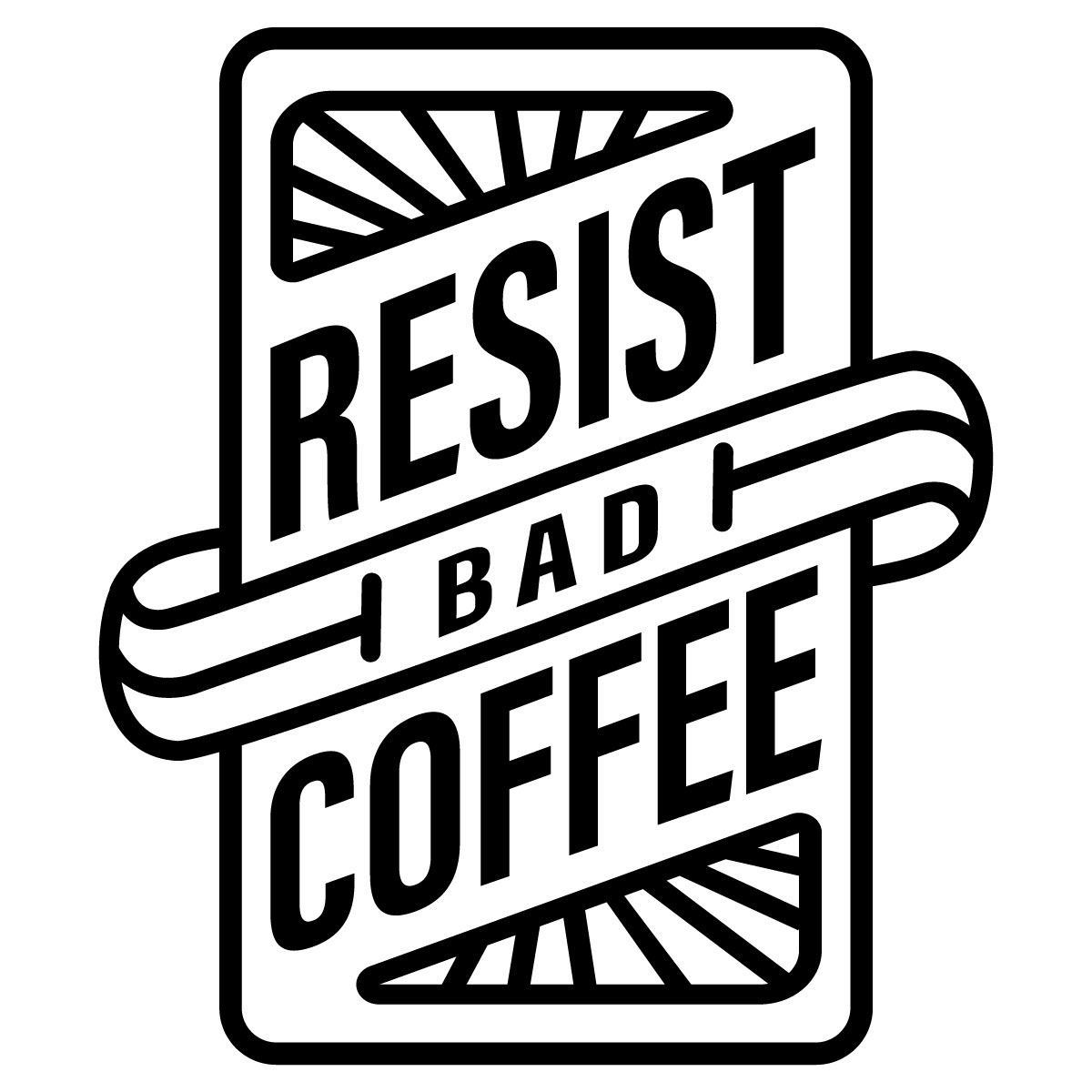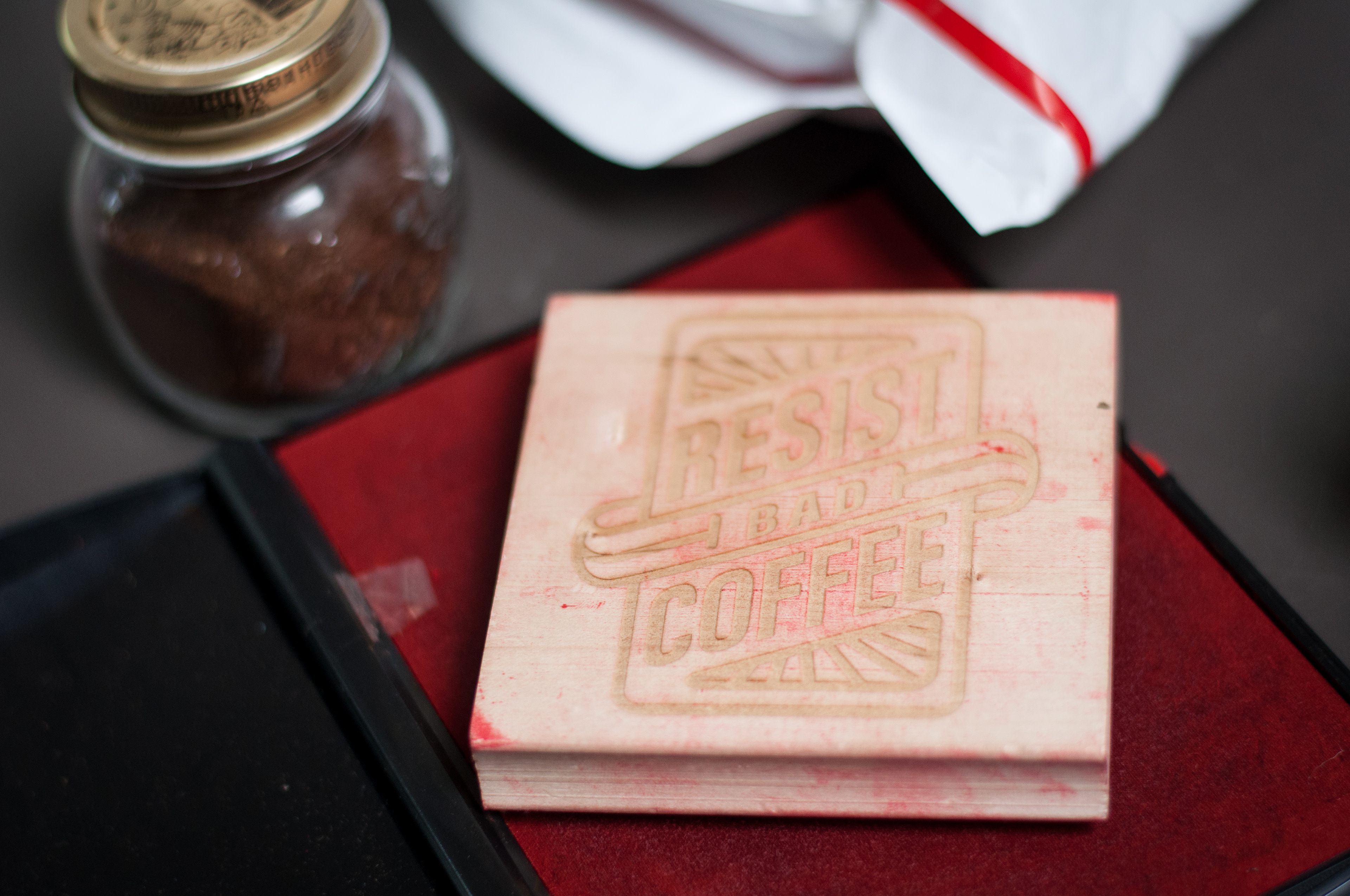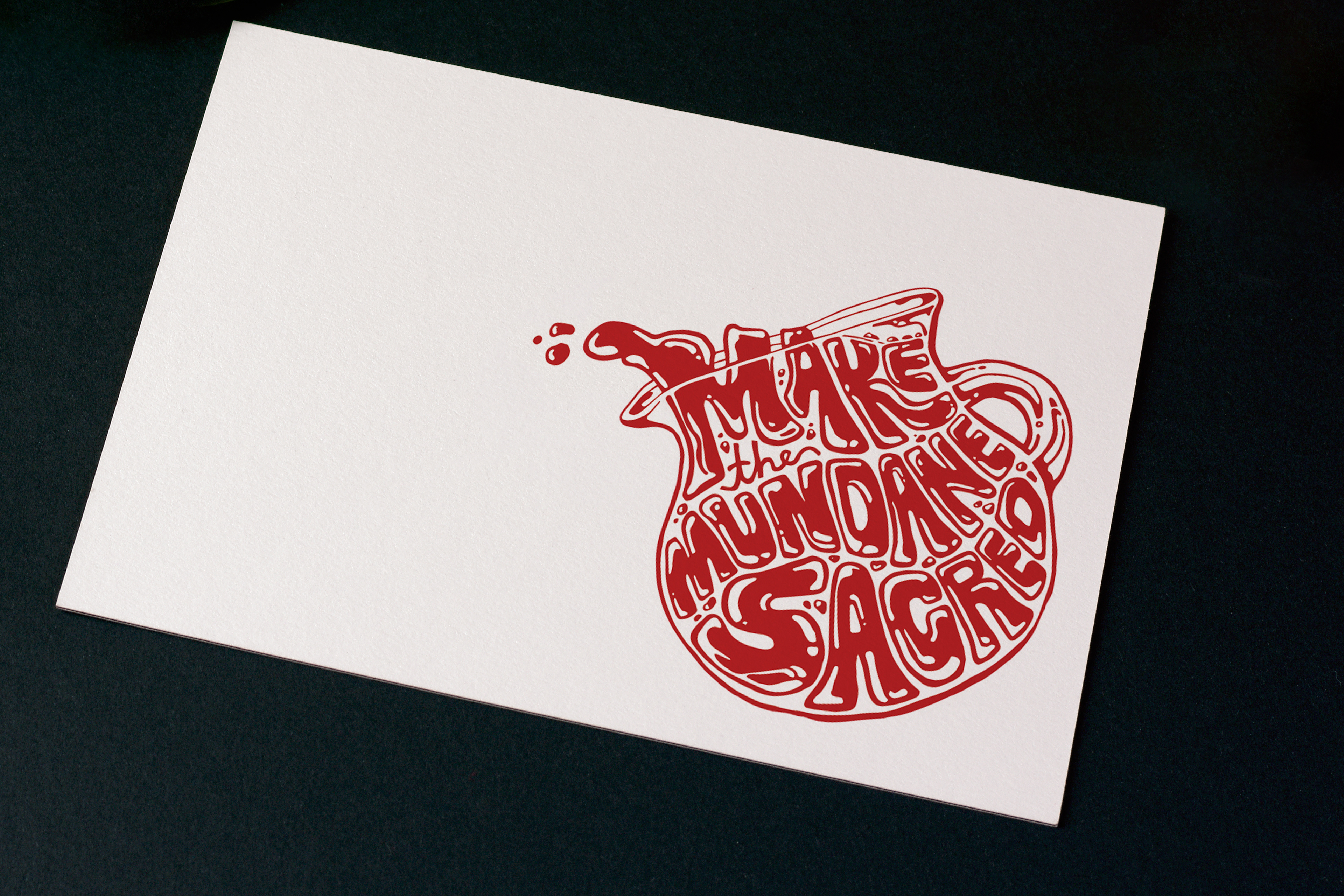 Creating Partnerships
"We believe that respect for geographic origin, direct relationships, and ecological awareness is the basis for creating a more sustainable coffee culture." 
As part of my work with 1000 Faces, my job was to highlight the work of our partners and to close the gap between the growers and the consumer.