Athenscape 2014
Cover for annual newspaper for the Red & Black independent student newspaper. It was also used for an alumni invitation in 2014.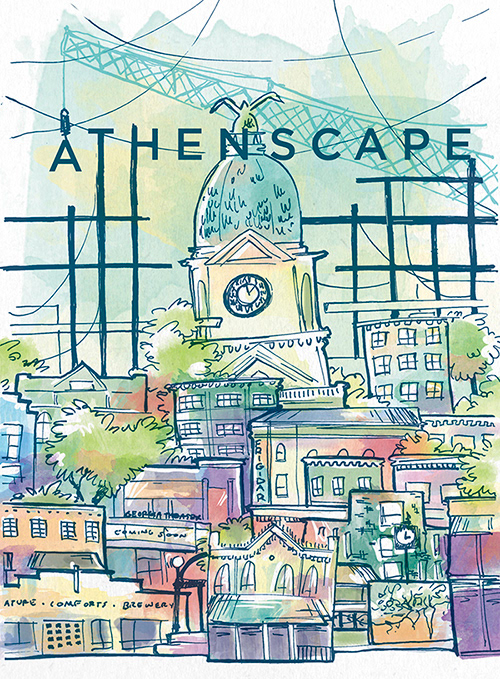 The main purpose of the Athenscape magazine is to welcome students back to Athens after the summer and update everyone on goings-on while everyone was on vacation. This particular summer marked the beginning of rapid development at the University and in downtown Athens. Regular construction in Athens lasted for about two years as development continued.
In this illustration you can spot some of the regular sites of Athens, Georgia. Can you spot Creature Comforts, the Georgia Theatre, and the mural on the Last Resort?